Infectious adverse effects after acupuncture treatment can cause serious outcomes.
Acupuncture is commonly used for pain control, but doubts about its effectiveness and safety remain. Serious adverse effects continue to be reported. (Pain 2011)
Some data about the literature :
Acupuncture is a treatment option for some indolent pain conditions. As such, acupuncture services are likely to be more frequently utilized. A history of acupuncture is rarely requested by the admitting doctor and seldom offered voluntarily by the patient, especially where the site of infection due to haematogenous spread is distant from the needling location. Awareness of infectious complications following acupuncture can reduce morbidity through early investigation. (BMJ case rep 2015)
Although acupuncture is a relatively safe intervention, serious complications do occur. Necrotizing fasciitis after acupuncture has been described in immunocompromised patients. To the best of our knowledge this is the first immunocompetent patient with necrotizing fasciitis and toxic shock, caused by acupuncture. (BMJ case rep 2016)
A retrospective observational study was conducted in 1,174 patients with infectious complications associated with acupuncture at the emergency department (ED) in a tertiary hospital in Korea between 2010 and 2014. Serious outcome was defined as development of septic shock, admission to intensive care unit (ICU) or attaining permanent morbidity. Forty-eight patients had certain causality and cellulitis, necrotizing fasciitis and osteomyelitis were common in order. Among them, 9 patients (18.8%) were categorized into serious outcome group, and they showed devastating outcomes such as septic shock (n=2), ICU admission (n=4), and permanent sequelae (n=5). Methicillin-sensitive Staphylococcus aureus was the most frequently identified microorganism. The patients in the serious group required longer treatment duration as well as more operation with local or general anaesthesia. (J Korean Med Sci. 2018)
Another review of 23 studies from 2,739 literature articles were identified from electronic database searching until May 2015. From this review, there was found that most case studies did not report enough information for judging causality between acupuncture and the AEs (or complications) as well as appropriateness of the acupuncture practice. In addition, acupuncture experts rarely participated in the reporting of these AEs (or complications). (Evid Based Complement Alternet Med 2015)
In conclusion :
Infectious adverse effects after acupuncture treatment can cause serious outcomes.
Acupuncture is usually considered as a safe procedure but has been reported to cause serious complications including death. It has been associated with transmission of many viruses and bacteria. Good anatomical and medical knowledge, good hygiene standards, and proper acupuncture techniques should be followed to prevent the complications. Acupuncturists should consistently review the infection control guidelines to acupuncture. (Case Rep Med. 2015)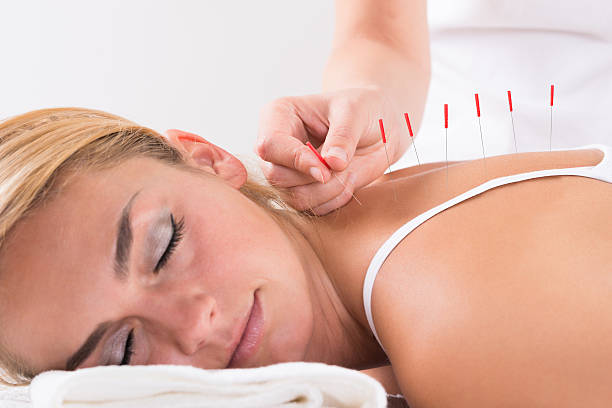 Yannick Tobbackx
Owner www.dezuil.be practice for chronic pain
2019 Pain in Motion
References and further reading:
Ernst E, Lee MS, Choi TY. Acupuncture: does it alleviate pain and are there serious risks? A review of reviews. Pain. 2011 Apr;152(4):755-64. doi: 10.1016/j.pain.2010.11.004
Zhang J, Shang H, Gao X, Ernst E. Acupuncture-related adverse events: a systematic review of the Chinese literature. Bull World Health Organ. 2010 Dec 1;88(12):915-921C. doi: 10.2471/BLT.10.076737. Epub 2010 Aug 27.
Ullah W, Ahmad A, Mukhtar M, Virk HUH, Sarwar U, Figueredo V1. Acupuncture-Related Cardiac Complications: A Systematic Review. J Invasive Cardiol. 2019 Apr;31(4):E69-E72.
Kim YJ, Kim SH, Lee HJ, Kim WY. Infectious Adverse Events Following Acupuncture: Clinical Progress and Microbiological Etiology. J Korean Med Sci. 2018 May 9;33(24):e164. doi: 10.3346/jkms.2018.33.e164. eCollection 2018 Jun 11.
Kim D, Lee S. An autopsy case of fatal acute peritonitis complicated by illegal acupuncture therapy. Forensic Sci Int. 2017 Jul;276:e13-e15. doi: 10.1016/j.forsciint.2017.04.018. Epub 2017 May 1
Callan AK, Bauer JM, Martus JE. Deep Spine Infection After Acupuncture in the Setting of Spinal Instrumentation. Spine Deform. 2016 Mar;4(2):156-161. doi: 10.1016/j.jspd.2015.09.045. Epub 2016 Feb 2
Glas AW, Jüttner AM, Kooter AJ. Necrotising fasciitis after acupuncture treatment in an immunocompetent patient. BMJ Case Rep. 2016 Jul 13;2016. pii: bcr2016216405. doi: 10.1136/bcr-2016-216405.
Robinson A, Lind CR, Smith RJ, Kodali V. Atlanto-axial infection after acupuncture. BMJ Case Rep. 2015 Dec 11;2015. pii: bcr2015212110. doi: 10.1136/bcr-2015-212110
Kim TH, Kang JW, Park WS. The Reporting Quality of Acupuncture-Related Infections in Korean Literature: A Systematic Review of Case Studies. Evid Based Complement Alternat Med. 2015;2015:273409. doi: 10.1155/2015/273409. Epub 2015 Nov 3
Millwala F, Chen S, Tsaltskan V, Simon G. Acupuncture and postpartum pyogenic sacroiliitis: a case report. J Med Case Rep. 2015 Sep 11;9:193. doi: 10.1186/s13256-015-0676-7
Singh Lubana S, Alfishawy M1, Singh N, Brennessel DJ2. First Reported Case of Methicillin-Resistant Staphylococcus aureus Vertebral Osteomyelitis with Multiple Spinal and Paraspinal Abscesses Associated with Acupuncture. Case Rep Med. 2015;2015:524241. doi: 10.1155/2015/524241. Epub 2015 Jul 15