The day you stop looking is the day you die
Tribute to the first web designer / webmaster of the Pain in Motion website: René Nijs, PhD (1943-2015)
The present website is designed by the honored company Brandworks (http://www.brandworks.be/). They redesigned the website but kept 95% of the structure of the original website as designed by the late René Nijs. In 2012, Jo Nijs' father designed the first ever Pain in Motion website. Before the launch of the Pain in Motion website, he had also built the CHROPIVER website. CHROPIVER (Dutch abbreviation for chronic pain and fatigue) was the precursor of Pain in Motion – one can tell why the group changed the name into something pronounceable and much better reflecting the nature of their work.
The Pain in Motion website (picture 1) was launched early 2013, and since then grew towards a popular site all over the world. Since mid-2014 an average of 200 people visit the site every day, and this number increased towards nearly 300 visitors (and up to 3000 hits) per day late 2015 / early 2016, just before it was taken over by Brandworks. This success should be attributed to all the hard work done by René Nijs, who therefore is honored by the Pain in Motion group through this tribute.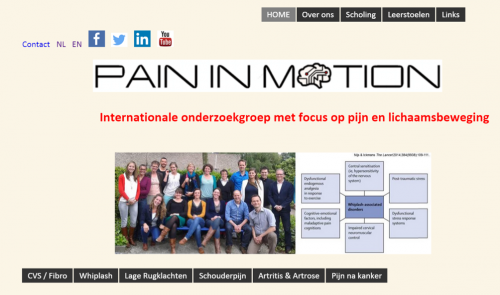 Picture 1: The homepage of the Dutch Pain in Motion website
as designed and mastered by René Nijs up to December 2015.
René was born during the second World War, on the 13th of March 1943, in a small town called Leopoldsburg, in the eastern part of Belgium. René was not really handy and preferred spending time reading books and studying. In addition, René also had a passion for sports. During his childhood, he played a lot of basketball and cheered for the local soccer team.
After graduating from high school, René studied mathematics at Ghent University. With his master of science degree in mathematics, he started teaching in the public high school of his home town Leopoldsburg. That is where he met his wife, Ann-Marie (Mimy) Cerstelotte. They got married in 1969 and got 2 children (Danielle and Jo). They were very happy together, and René enjoyed very much his family life as a father.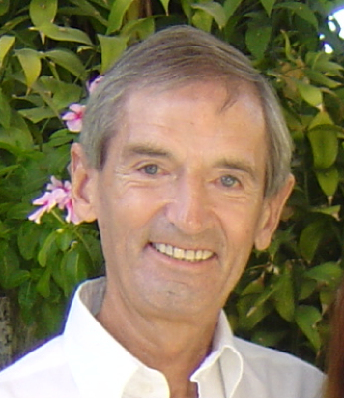 Picture 2: René Nijs, the first web designer / webmaster
of the Pain in Motion website..
The passion for science never disappeared: René started studying again and he first obtained a second master of science degree (in industrial mathematics) from the Katholieke Universiteit Leuven (KUL). He became teacher at several local university college's and initiated his PhD in Leuven. In total, he worked 7 years during his leisure time before he obtained a one-year PhD scholarship from the prestigious Flemish Research Foundation (FWO). This PhD grant allowed him to finish and obtain his PhD in mathematics (1981) at the KUL.
Obtaining his PhD and the subsequent appointment as national inspector for computer science were the starting point for publishing a series of books and journal articles. Topics that René covered in his publishing were applied statistics and computer science. René was pioneer in introducing computer science into the Flemish education. He ordered and installed the first set of computers into the high schools and instructed the first generation of Flemish teachers in computer science. At the professional level, that is where he really made the difference. Later on in his career, he was promoted and became inspector of higher education.
His professional level of excellence did not interfere with his personal life. On the contrary, one can say that René invented the 'work/life balance' long before the term was introduced. Not only was he passionate and dedicated to his family life and role as a caring and loving father, together with his wife he also spent a lot of time with their mutual friends. In addition, he adored photography, and served the local photography association as secretary and webmaster for years.
Even in his final years, he was passionate about science: mathematics but also astrology, quantum mechanics and statistics. 'The day you stop looking is the day you die' is a quote from the famous movie 'Scent of a woman' that best reflects his lifelong scientific attitude. As long as you enjoy what you do and do it with passion. René last updated the Pain in Motion website on the 6th of December 2015, only 22 days before his death. He died after a short but devastating illness.
Thanks René for the great and hard work behind 'the Pain in Motion scenes'! Thanks a million for everything, Dad!